Linebet Bonuses and Promotions 2022
Linebet welcomes all new players with a lucrative up to BDT 10,000 signup promotion. Apart from this offer, you can also benefit from other generous bonuses that will be offered throughout your stay at Linebet. Examine this page to learn about all the possible promotions on our website. To receive the welcome bonus, you simply need to sign up and deposit funds. Join Linebet now to boost your account with up to 10,000 Taka.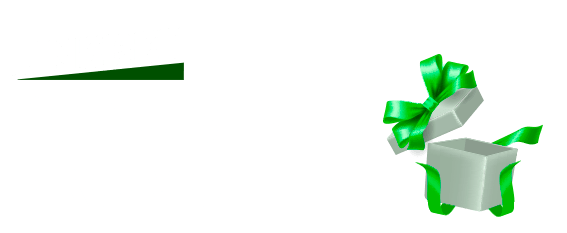 Linebet Bonuses General Information
The sportsbook company provides its players with several bonus offers that Linebet gives for registering an account, depositing funds and simply being active when betting or gambling. The following table shows the whole range of promotional campaigns that are available currently: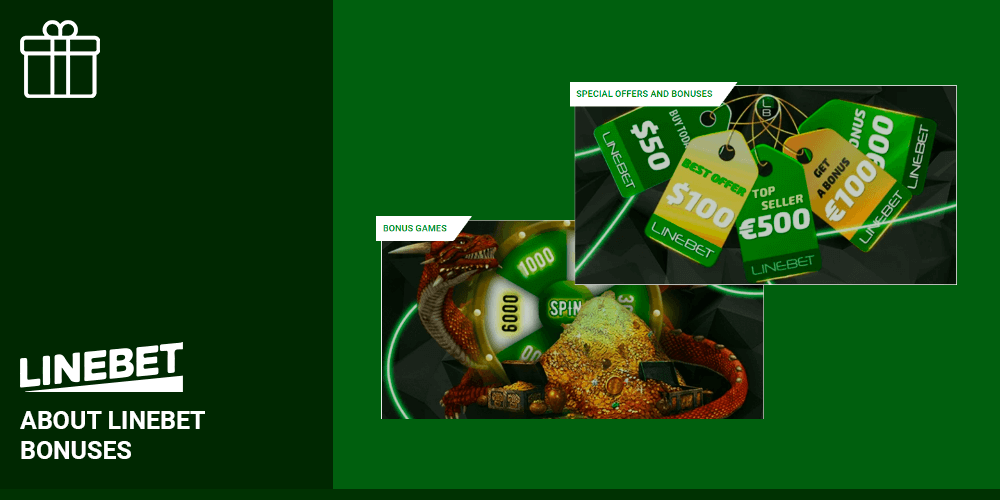 | Bonus Type | Amount | Free Spins | Min Deposit, Taka |
| --- | --- | --- | --- |
| First Deposit Bonus | Up to BDT 10,000 | No | 75 |
| Welcome Casino Bonus | Up to BDT 150,000 | 150 | 75 |
| Birthday Bonus | 1 Free bet | No | Not required |
| Advance Bet | Up to 10,000 Taka | No | Not required |
| Lucky Monday Promo | Up to BDT 10,000 | No | 75 |
| Weekly Cashback | 0.3% of the total amount of bets for the previous week | No | Not required |
| Bet Insurance | 100% | No | Not required |
| VIP Cashback | Up to 30% | No | Not required |
| Bonus for a Series of Losing Bets | Up to BDT 50,000 | No | Not required |
Linebet Welcome Bonus
Linebet sportsbook warm welcomes all the new customers by giving them additional money to their bonus account so that they can place even more bets. The maximum amount that you can receive in this case is BDT 10,000. The minimum deposit that you need to invest to be eligible for this promotion is 75 Taka.
Linebet welcome bonus should be wagered five times in accumulator bets. In addition, the accumulator should include at least three events and three of them should have a coefficient of 1.40 or higher. All the events that are added to the wagering accumulator should start within the period of bonus validity.
Take note that the welcome bonus for sports betting is given only once. Moreover, the bonus is provided on one hand only. Linebet bonus validity time is 30 days.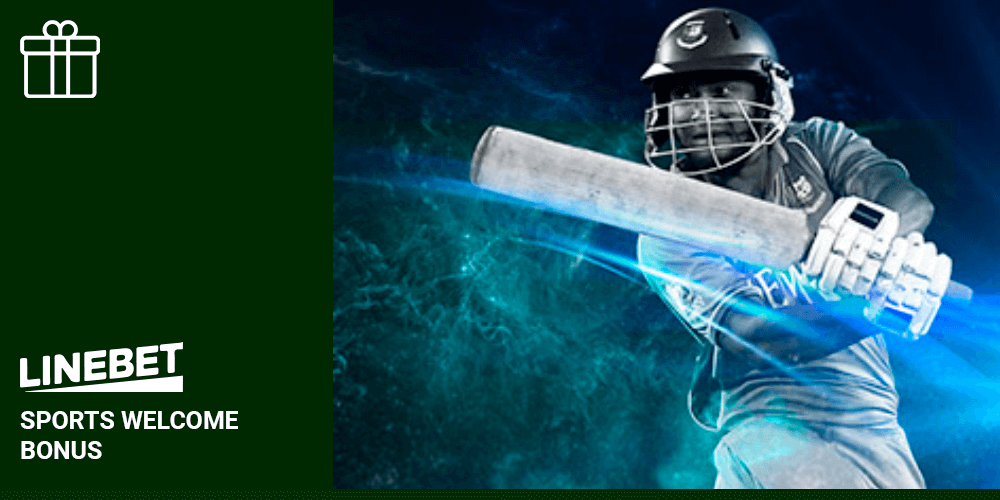 How to Receive the Linebet Welcome Bonus
To benefit from this promotion, as well as to enjoy other bonuses at Linebet in Bangladesh in the future, you need to complete the following steps:
Register at Linebet sportsbook.
Use the promo code.
Complete the ID verification procedure.
Additionally, provide us with your phone number if you have registered via a quick form.
Deposit at least 75 Taka to receive the welcome bonus.
The signup promotion is available for both desktop and Linebet mobile app users.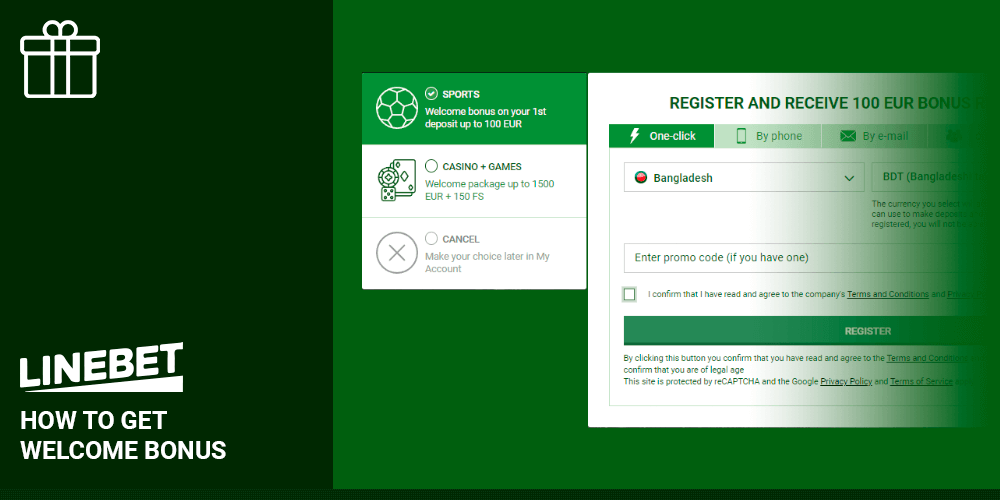 Linebet Promo Code
By using BDTLINE100 promotion code, you will get even more money. This offer is available only for players who use such a combination of letters and numbers. All the other customers of Linebet will receive a standard welcome bonus, which is equal to 100% of the deposited cash.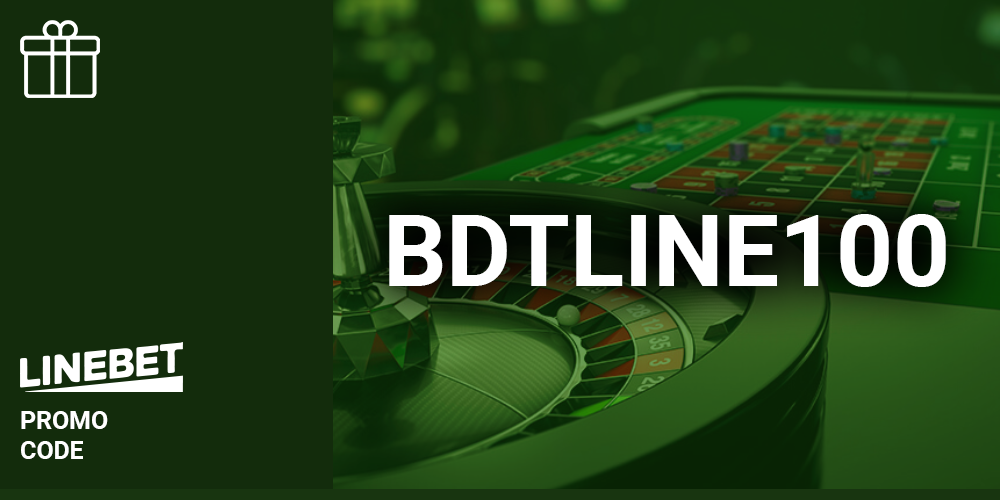 Linebet Casino Bonus
All casino players at Linebet can receive a special welcome bonus that gives them up to 150,000 Taka of cash and 150 free spins to play various slots. To be eligible for this bonus, you need to deposit at least BDT 1,000.
The Linebet welcome bonus is delivered in four portions. You will receive them in the following order:
1st deposit – 100% cash bonus and 30 free spins.
2nd deposit – 50% cash bonus and 35 free spins.
3rd deposit – 25% cash bonus and 40 free spins.
4th deposit – 25% cash bonus and 45 free spins.
Free spins can be spent on Juicy Fruits 27 ways and Coko Tiki. The Linebet welcome bonus should be wagered 35 times. This promotion is valid for 7 days.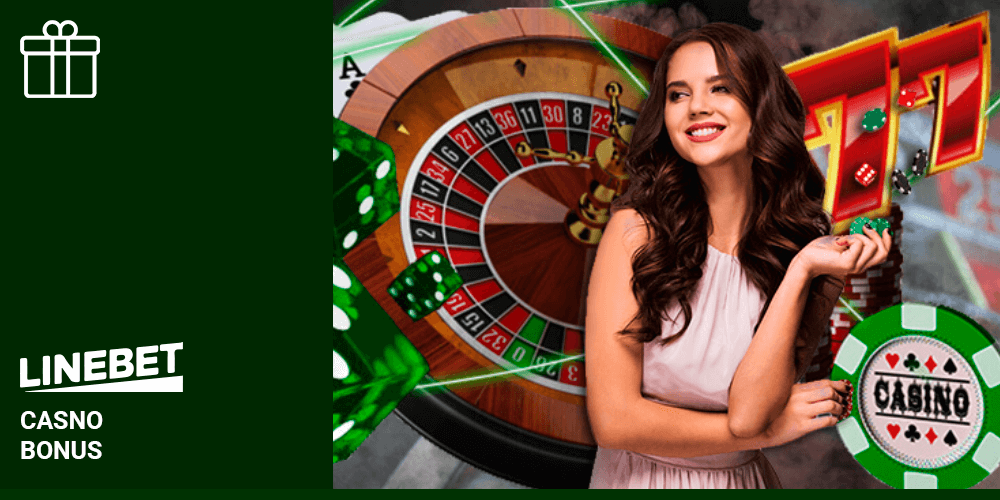 Your Birthday with Linebet Special Offer
If it is your birthday, you can make it special with one free bet from Linebet. To be eligible for this promotion, you need to complete your ID verification. The bonus is given once per year on one hand only. It is delivered via a special Linebet promo code, which will be sent to your mobile device.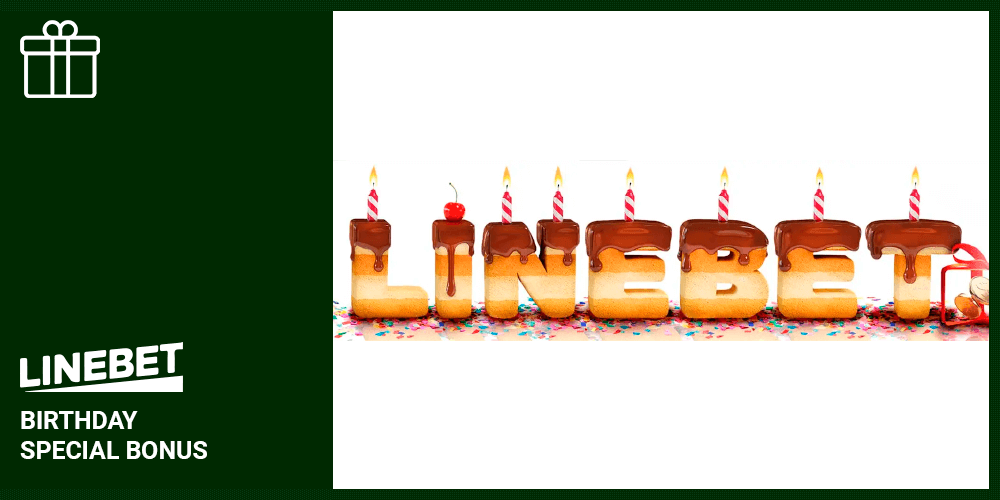 Advancebet at Linebet
Players who almost run out of money on their balance can still have additional opportunities to place bets in Linebet. Bangladeshi bettors are offered a special Advancebet feature that allows them to continue enjoying our website without depositing additional funds. All the available Advancebets can be seen in a bet slip. By clicking the "Find out" button, you will receive information about the amount that you can use. To be eligible for this promotion, your betting odds should be not less than 1.5. The maximum amount of the Advancebet is 10,000 Taka.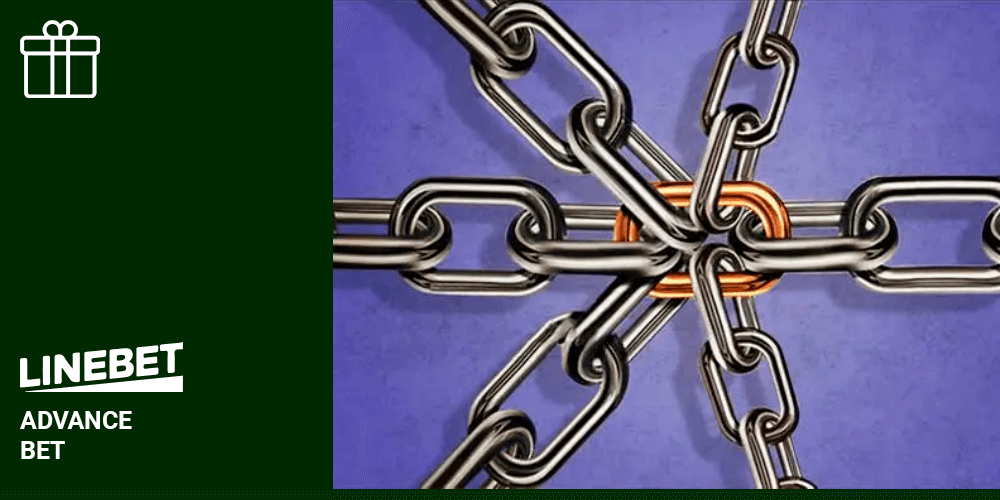 Lucky Monday Promo
Linebet offers a special BDT 10,000 bonus for all its Bangladeshi customers. The promotion is available on Mondays. The only condition to receive it is to deposit from BDT 75 throughout the first day of the week.
To wager this promotion, you need to bet on an accumulator with at least three events. Three events inside the accumulator should be with at least a 1.40 coefficient. The competitions that you add into the accumulator in order to wager the bonus should start within the period of validity of this promotion.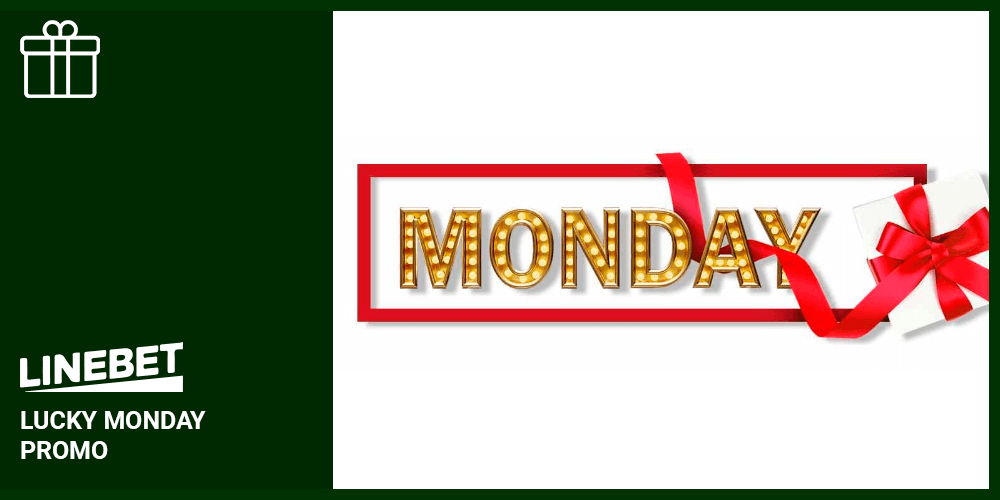 Weekly Cashback
With Linebet, you can receive an additional reward for your previous week's turnover. All the players of the sportsbook can get 0.3% of the amount of all the bets that were placed during the previous week. The amount is calculated on the weekly basis.
The minimum payout that you can receive by claiming cashback is BDT 75. As for the maximum sum, your cashback bonus cannot exceed 100,000 Taka. To be eligible for this promotion, players must place bets with a coefficient of 1.50 per event during the previous week.
This cashback is available for betting on real sports only. It is not given to online casino or esports players. Total and handicap bets are excluded from cashback. You should also keep in mind that if the bets during the previous week were placed with another bonus, such bets are not included into cashback.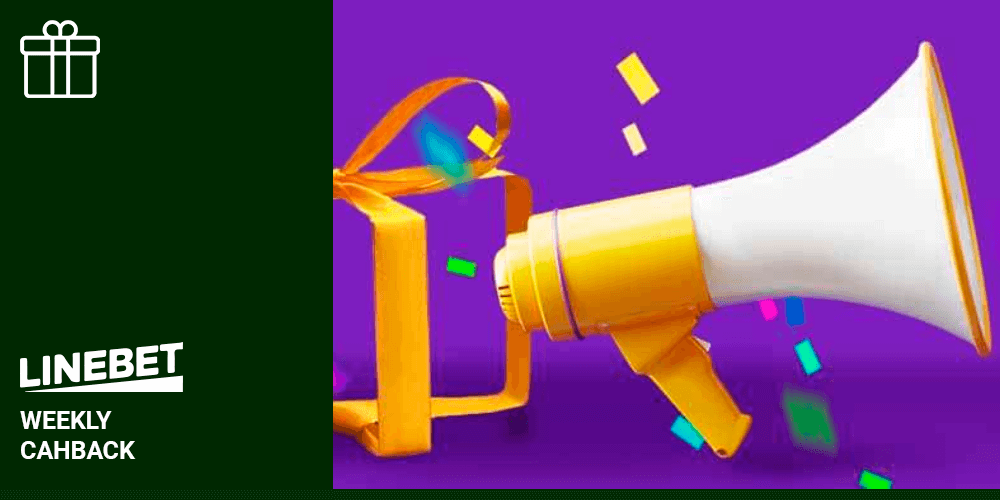 100% Bet Insurance
Linebet allows Bangladeshi players to ensure the whole amount of their bet or only a part of it. It should be mentioned that each particular insurance option has its cost, which depends on the betting odds and on the event that the bettor chooses. 100% Bet Insurance by Linebet can be purchased for:
Single Bets;
Accumulator Bets;
Anti-Accumulator Bets.
The bettor receives the insured part of the bet if he or she loses. If you place a bet of 1,000 Taka on a particular event with a 1.8 coefficient and 100% bet insurance, for instance, you will receive 1,800 Taka if you win. However, in case of a loss, you will be refunded BDT 1,000.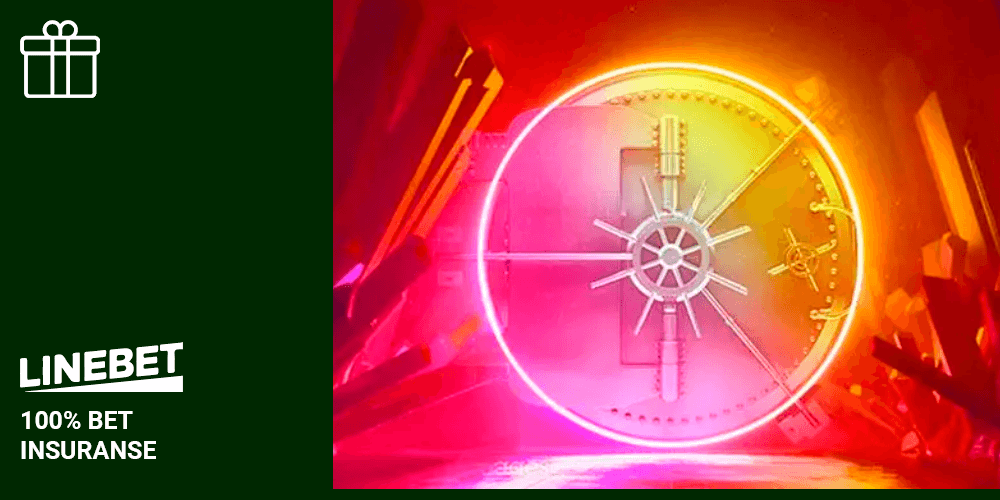 Promo Code Store
With Linebet, you can enjoy even more bonuses and promotions if you visit a special promo code store. Bangladeshi players are offered a lot of additional rewards. The currency that you can use to purchase promotions is bonus points. You will receive them every time you place bets or gamble.
The whole procedure looks like the following:
You need to check your bonus balance within the promo section of your dashboard.
Visit the promo code store.
Now you need to choose a special promo that is based on the sports you want to bet on.
Choose how many bonus points you are going to spend to purchase a bonus code.
After you receive bonus money, you can go to the sports section to place bets on your favourite events.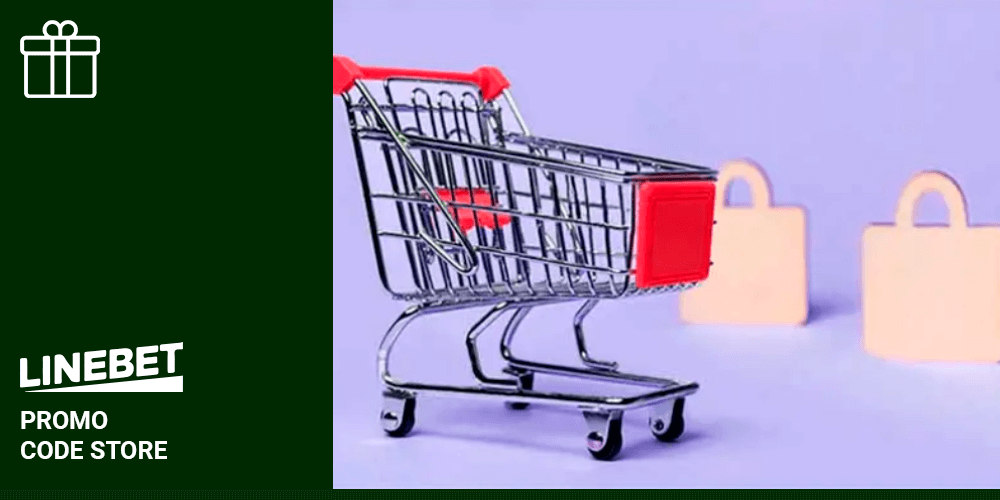 VIP Cashback
Along with standard 0.3% sports betting cashback, you can also enjoy a special VIP offer at Linebet that allows Bangladeshis to receive variable cashback depending on their current status. Everything starts with the Copper membership with the lowest percentage possible. By playing more, you will earn more betting points and, thus, receive even more money. The list of VIP statuses with percentages can be found below:
Copper – 5%;
Bronze – 6%;
Silver – 7%;
Gold – 8%
Ruby – 9%
Sapphire – 10%;
Diamond – 11%.
As you can see, by playing more actively, you can benefit from an 11% cashback at Linebet. The VIP program activates automatically once you register on our website, deposit funds and start placing bets. By playing at Linebet in BD, you will earn more betting points that, in turn, will offer you access to higher levels.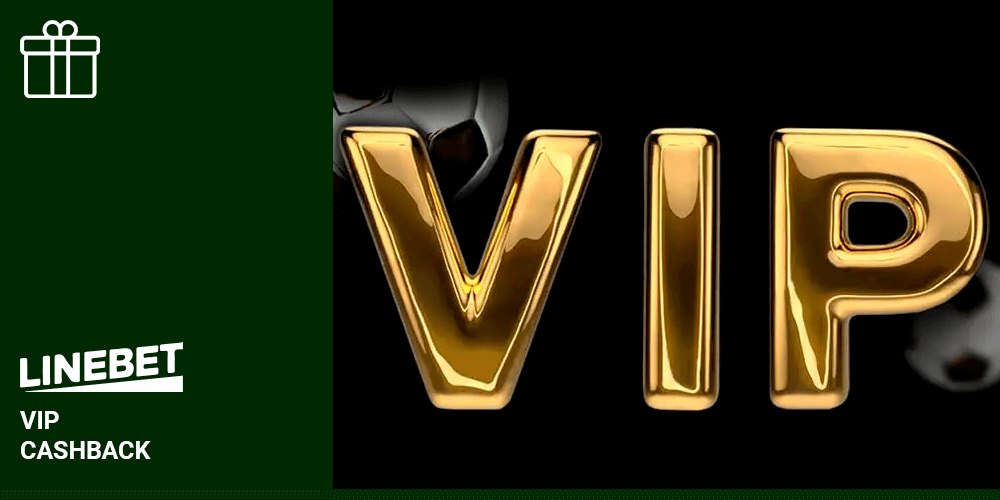 Improve Your Rating Feature
Linebet has a lot of promotions to offer to their customers from Bangladesh, India and other regions. While playing on our website, you will be able to earn special points, that can be converted into cash prizes later.
After you complete certain conditions at Linebet, you will receive a special card with an athlete that you literally need to "breed" and boost his or her skills in order to succeed. A skill is a special feature on the card that shows a particular skill. They are listed below:
Stamina. This special skill can be received after performing some actions during a certain period of time.
Scope. This skill is developed when you use various kinds of sports to place bets.
Technique. Such an ability is attributed to players when they learn more about all the products that are presented on the Linebet website.
Strategy. To earn this particular skill, you need to place accumulator or chain bets.
Luck. As it comes from its name, to receive more luck, you need to bet on actions with high scores and big odds.
Linebet launches its own currency, which will allow you to get access to even more bonuses, events, types of bets and tournaments. By collecting special coins, you will be able to compete with other players.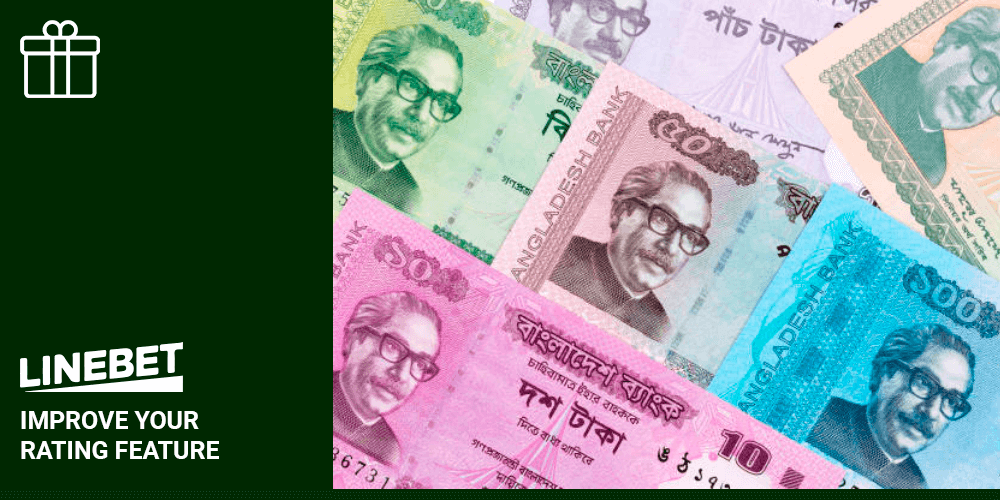 Bonus for a Series of Losing Bets
Even if you have difficult times in betting and your series of losing bets is growing, Linebet is here to help you. If your series of losing bets is 20, you will receive the following benefits:
Bets from BDT 180 will give you an up to BDT 10,000 bonus.
Bets from BDT 500 will bring you up to BDT 25,000.
Bets from 950 Taka will bring you up to BDT 50,000.
How do things work? Below you can find a brief instructions on how to become eligible for this bonus:
Create your Linebet account.
Place at least 20 bets on various sports. You should lose them.
All the bets should be placed within 30 days.
The minimum bet amount should be not less than 180 Taka. As for the odds, they should not exceed 3.00.
Accumulator bets should contain various sports and outcomes. All the best in the accumulator should lose.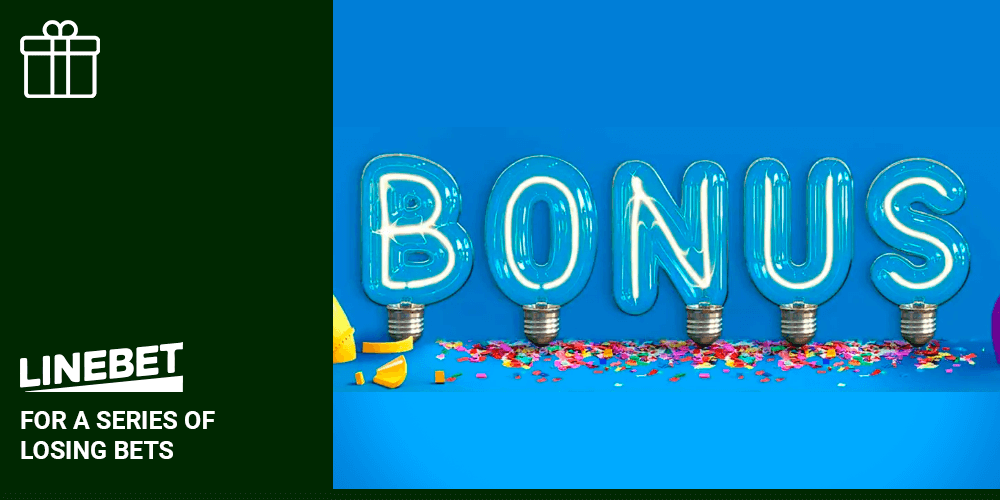 New Linebet Toto Offer
Players at Linebet can receive a special bonus for simply making a prediction on Toto. The bet slip should contain 12 events. For each event, you can opt for one single outcome. The forecasts are accepted until the first Toto match starts. The bonus points (BP) are distributed in the following order:
100 BP are offered for 8 correct outcome predictions.
250 BP are given to players who have predicted 9 outcomes.
1,000 BP are given for 10 correct predictions made at Linebet.
3,000 BP are awarded to players with 11 correct predictions in their Toto list.
7,000 BP are given to those who managed to predict 12 outcomes.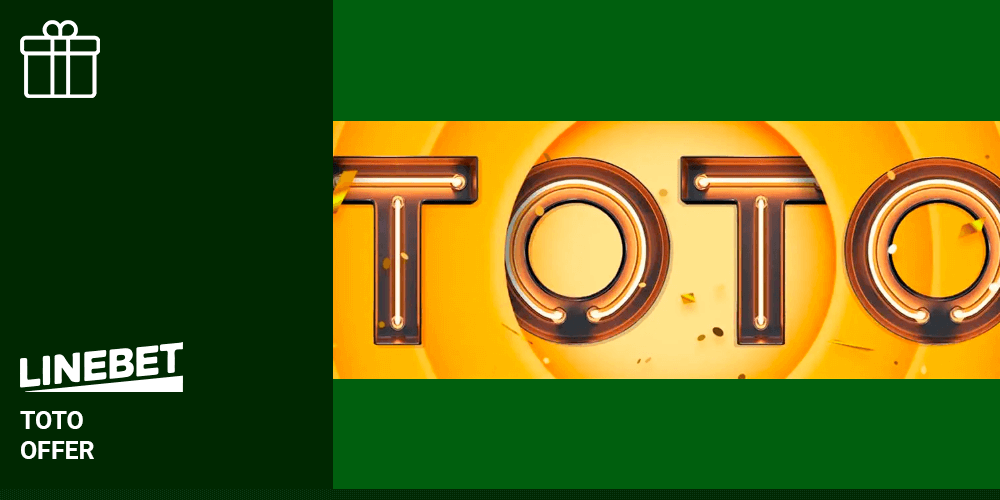 Race
Linebet offers free bonus promo codes for betting on pre-match and live events. To participate in the race, you need to meet the following requirements:
Joining the race is free and you can do it at any time. Each race lasts 30 days.
To participate in a particular race, you need to make an accumulator bet, which should contain three or more events.
All types of bets including pre-match and live are accepted.
Promotional codes are delivered after 5,10, 15, 20, and 25 days of the race.
The race stops if a player misses a day. However, you can start a new one at any time.
The promo code that you receive when you participate in a race is available for the next seven days.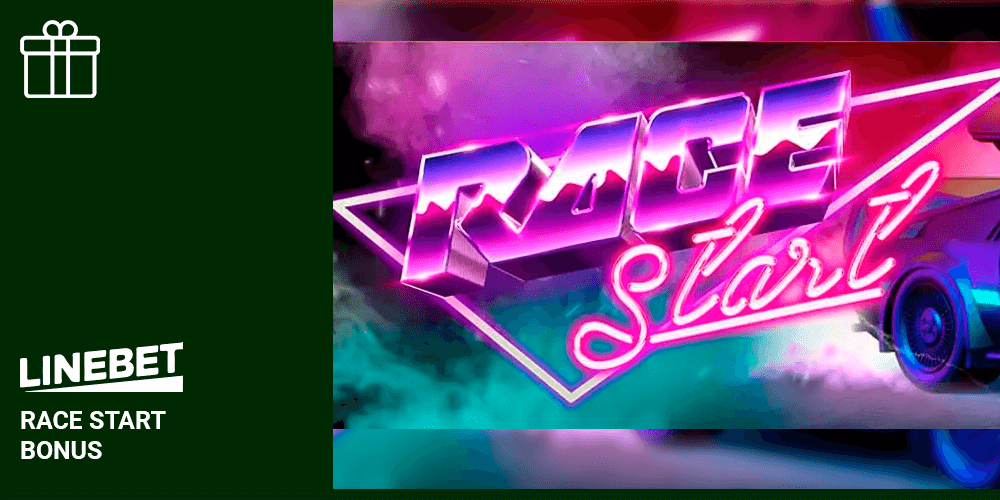 FAQ
Can I receive a casino and sports betting at once?
No, when dealing with Linebet, you will have to choose, which exact bonus you are going to use. By choosing your line (sports or casino), your account will be connected to it and the following bonuses will be delivered for specific activities.
Are There Bonuses and Promotions for the Linebet Mobile App?
While there are no specific bonuses for those who use the Linebet app to place bets, you can always claim any of the available promotions to boost your account balance. Mobile gamblers and bettors can benefit from any of the available bonuses without any limitations.
How to Receive the Welcome Bonus at Linebet?
Firstly, you need to register on our official website from your desktop or mobile device. After that, you can choose which type of bonus you want to claim and receive money on your account. To do this, you need to deposit funds, using any of the available banking options.
Can I Get my Welcome Bonus More than Once?
No, you can't. The welcome bonus is given only once per account. You can't enjoy it twice after you have received it.